Europe - July 2017
Day 12 - Paris to Kerkrade
Wednesday 9th August

As planned, we had a late start to the day. To be honest, I think we were still all pretty lethargic from the past few days. We're really going to need a holiday after this one. Be that as it may, we kicked into high gear to make sure we packed everything neatly into the plethora of bags before leaving them neatly stacked for the staff to find – exactly as had been arranged when we checked in.
My instructions from the hotel manager were to let them know when we were leaving the room, so I wandered over to main reception to do just that. What I found there was quite a long queue of people all waiting for the attention of just three reception desk staff. From what I could tell, the queue wasn't moving either. I decided instead to go to the luggage depot and to let them know there. Very soon after my conversation with one of the cast members there started, I was interrupted and told I needed to drop my luggage off here. "No," I said, "I understand that might be how it normally works but this is something that has been pre-arranged.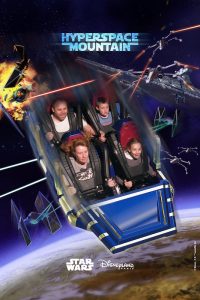 You need to collect my luggage from our room." He looked at me funny and said, "no, sir, that's not a service we offer. You have to bring it here." Oh dear, I thought to myself. Here we go again. I'm going to have to push this bloody boulder all the way to the top of the hill all over again. The discussion got quite animated after a while until I insisted that he go and speak to the hotel manager. Somewhat reluctantly, he did eventually do just that. Whilst he was gone, all three or four of the other luggage staff were all chatting to each other in French. I didn't understand much of it but between what I did understand and what I could discern from their body language and how they were all eyeing me, it was pretty clear they were all confident I was in the wrong. After a couple of minutes, the one cast member I had been arguing with came back. He was full of apologies and acknowledged this was indeed something that had been arranged. He set to work there and then completing a new set of luggage tags and whipped the other staff into action. I did my level best not to openly gloat, although I'm not sure how successful I was.
Having finally sorted out the luggage, I met up with the rest of the family, who I'm pretty sure were by now wondering where I had disappeared to and with whom I was arguing this time. We wandered over to the shuttle bus stop and boarded the next bendy bus for the five-minute ride over to the parks.
We decided to spend our remaining time today in the Studios park. Now with a clear understanding of what we each wanted to achieve, we again split into two teams. I took Jennifer and Sandy took Joey.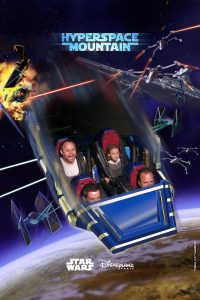 Jennifer and I wasted little time deciding what she wanted to do. We immediately headed to the Tower of Terror, which I was forced to endue…another two times…in quick succession. After we loaded our photos from the two Tower of Terror rides, Sandy called to let me know she and Joey were at the Ratatouille attraction, so we set off in that direction also. I called again from mid-queue but Sandy and Joey had already exited, so we had just missed each other. This time, when we reached the point of loading into the cars, I didn't show my priority pass, even though we had entered through that queue. Funny enough, nobody asked to see it at that point either. That bit of fortune meant we were able to walk right onto one of the regular cars without being diverted to the special car. The euphoria over that small win was quickly dampened when it became clear that our car wasn't operating like it should. It made its way around the circuit as normal but it wasn't tilting and cambering like it should do in sync with all the 3D movies. This rather took the edge of the overall effect and we exited the ride feeling a little disappointed.
We met up with the others soon after leaving Ratatouille. Joey had just completed the Slinky ride with Sandy and he wanted to do it again with me. He also wanted to try to get a seat on the Slinky head section of the train. He had done the ride with Mum on the tail and now wanted to do the ride with Dad on the head. In his mind, this meant he had completed all the permutations there were. The gentle ride only lasts about a minute or two so I was more than happy to oblige. The half crescent car ride was also beckoning to Jennifer so I took her on that ride whilst we were here also. It's hard to underestimate the benefit we're getting from our priority passes. I estimate that we've skipped something like 18 hours of queuing across all the attractions collectively from both parks. Had we had to queue for the attractions like everyone else, we would have experienced but a small fraction of the parks compared to what we have done.
It was now approaching noon and our final pre-arranged meal for this trip was going to be another buffet but this time at the Des Stars restaurant here in the Studios park. It was once again a nice lunch in a nice venue and we all ate our fill. We came out with another half an hour or so to kill. This, as it happens, was just about enough time for Jennifer and I to take in another couple of drops in the Tower of Terror. Really, it never gets old…she tells me.
We had arranged to meet up at the train station at 2:00 p.m. Joey and I were the first to arrive. This gave me the opportunity to collect our bags, which was a relatively straightforward process...once I found the right window, which was actually shuttered closed at the time. Because of the luggage service, this was to be a stress-free event, which is what I paid extra for. It would have indeed been completely stress free…if all our bags were on the same trolley…which they weren't. Our man had to go hunting for one of our bigger bags. I had horrific premonition of us missing our train out of Paris because they had forgotten to bring one of our bags from the hotel. Worse still, maybe someone else made off with the bag somehow. Fortunately, he did eventually locate it, but only after I had to give him an accurate description. Stress levels soon returned to normal…heightened.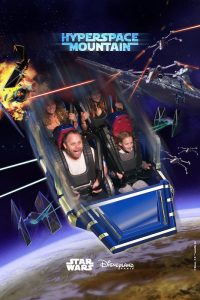 As I was hauling all 7 bags off the belt, I made a mental note to self to not bring so much bloody luggage if we ever do this again.
Being re-united with all our bags was the good news. Sadly, there was some bad news as well. It seems that the main train line that takes us back into Paris is closed from a certain point onwards. Buggar! A nice woman at the information booth did provide me with a map to help me understand the route I would need to take to get us back to Gare du Nord this afternoon. She struggled to find a path through that would work the best for us given we toting enough weight to start a moderately sized gym and eventually had to pull out her smartphone to bring up an app to help her figure it out. The upshot was that we would need to make several metro line changes to get us there. This wasn't especially welcome news. As we're now toting several hundred tons of luggage, this was now promising to be an extremely stressful journey after all. I checked my Uber app to see what it might cost to get us there by car or van but it was going to be well over €100 and we didn't want to part with that much money. It seems we'd just need to grin and bear it.
As it happened, the line closure was very much closer to Paris than it was to Disneyland. When we exited at the Nation train station, I checked Uber again and this time the cost of the ride was just under €20. Done! I booked the car without further ado. The cost was now a more than reasonable alternative to trying to navigate multiple metro stations with everything we had with us. The only complication was that the Nation roundabout/plaza that we were at is extremely large.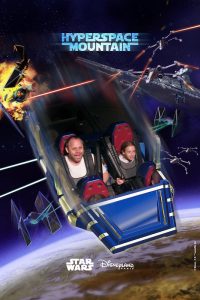 This meant it was going to be a real challenge to pick out our Uber ride from the hundreds of other vehicles all moving around at Parisian taxi speeds. We did eventually spot our black Mercedes van but its driver didn't spot us, which sent me on a chase around the plaza trying to flag it down. I did eventually catch up with it but not before almost giving myself a cardiac arrest in the process.
Not ten minutes later, we were being dropped off at Gare du Nord. Stunning architecture, grand open spaces, good design, everything conveniently placed, free access to public toilets, clean and welcoming - these are just some of the things you can't say about Gare du Nord train station. Let's be frank for moment. It's a shithole. It's riddled with cordoned off areas for renovation. Packed with people all walking in different directions and all trying to dodge freight carriages being pulled up and down by special electric vehicles. There's litter everywhere. It feels like walking through a 1930's boarding house for drug addicts and the criminally insane. We found a relatively out of the way spot to park our luggage. Since we still had a good hour and a half to kill, Sandy took the kids alternatively to find a snack, whilst I did what I could to make my way through some more blog entries, which wasn't much in light of the extremely uncomfortable place we were sitting.
The time eventually ticked past and we boarded our Thalys train to Brussels and on to Liege. Because of the kids we were toting, we were directed into the priority queue. This was a particularly happy bonus since the regular queue already seemed to have half a train's compliment waiting in line.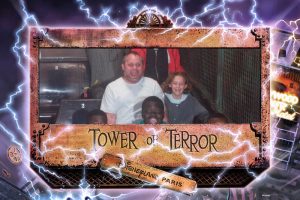 Sadly, just about all the benefit afforded us from this shorter queue was eaten up by waiting for our particular security scanner to start working. I watched on helplessly, and with a false grin, as about 200 people quickly made their way through to the platform from via the regular queue. We did eventually make it on board. I stowed our luggage and we all took our seats in the first class cabin. The seats were roomier and more comfortable than those on the Eurostar.
Although we couldn't tell how fast the train was going, it was certainly fast indeed. Although the seating was more comfortable, the side-to-side motion – the affect of which was exaggerated by the train's speed – made for a slightly more nauseating experience – especially for Jennifer. She ended up spending much of her time in the next carriage. That was money on a first class seat well spent, then.
The nice thing about the Thalys train was that an airline style food and drinks service was served. Since we were getting off at Liege, we weren't being served any food but the drinks were welcome.
During the trip, I managed to hook up with the Thalys on board Wi-Fi and exchanged a couple of e-mails with the Sixt car rental office in Maastricht.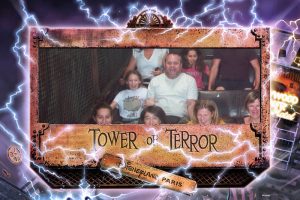 I had previously told them we were arriving late, the privilege of which I had to pay for I might add. They wanted an update on our arrival time so as to make sure the out of hours staff knew when to be there for us. Based on my original planning, it appeared that we were scheduled to just miss our connecting train to Maastricht from Liege, which meant we wouldn't actually arrive in Maastricht until well after 10:00 p.m.
Our train eventually arrived in Liege (Luik in Dutch) and we alighted – no mean feat in and of itself. We had high hopes of our train arriving early or the departing train to Maastricht departing late so that we could make the connection and get to Maastricht as a reasonable time but the next dilemma was to identify which platform we now needed. There were about 10 to choose from. We didn't see Maastricht posted on any of the screens that we could see so we trundled to the top crosswalk to where the more detailed arrival/departure screen was. When we got there, it turned out that we needed platform 2 – the exact platform we had just arrived on. Down we trundled again. By now, my arms are really getting soar and I'm starting to get hot and bothered again. When we got back down to platform 2, it became clear that it was an extremely long platform – much longer than the length of the train we were expecting to board.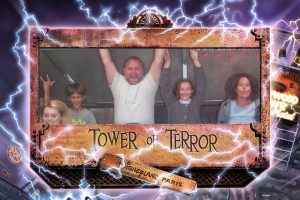 Also, the platform number where we were was actually showing platform 2a. This suggested there was a 2b. Platforms that are broken up into two aren't that uncommon for Europe. The problem now was where we should park ourselves. If we were at the wrong place when the train arrived, there's every chance we might miss getting on, given that we can't move especially fast. I went walkabouts to try to find the answer to this dilemma. About a hundred meters farther along, there was a manned ticket office on the ground floor. I asked them about which platform and was told I should be in the middle, which is where the train would arrive. I made my way back to the waiting family and we shifted ourselves towards the middle. Curiously, there were no other passengers anywhere near us but there were quite a few waiting down the other end of the platform. Hedging my bets, I had us all shift towards that crowd. It was just as well, as moments later our Maastricht train arrived and stopped right there by that crowd – on platform 2a, which was right at the very end of the platform…nowhere near the middle.
We boarded the train to Maastricht…just…and sat in the first class cabin. The conductor passed through and threw a careless glance at our tickets. He then moved on without so much as looking at us or saying anything. At Maastricht train station, we had to get off the train, make our way along the platform, get into and out of the very narrow doors of the lift (fragrant with urine) twice, make our way to the exist (the second one we attempted) and then drag our gear along the street a hundred meters or so and into the Sixt office.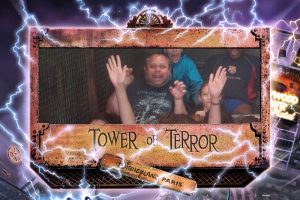 I felt like I had run a marathon.
The lovely lady that I exchanged e-mails with and another colleague of hers were there to greet us and to go through all the car rental formalities. I had booked a large station wagon, or so I thought, with the express purpose of having enough space to accommodate the entire luggage. When we were finished with all the paperwork, he took me into what looked like a car showroom area and opened one of the cars. To my astonishment, it was a Jaguar XF Wagon. I stood there looking at it somewhat in disbelief. It was only after about half a minute or so that I realised I needed to compose myself and to stop the drool dripping down my mouth. I was expecting maybe a Volvo of some other boxy car but a Jaguar? I've never even driven a car of that class before. I wasn't really sure what to say. I had shopped around a bit before I booked the car and I thought I had found a reasonably cheap option, so this was quite something of a surprise. The man took me around the car to explain everything. When he opened the boot, my first reaction was that this was going to be more than big enough. Alas. We tried several permutations of squeezing the luggage in but just couldn't quite get it all snug. Eventually, we had to take out the rear flap that covers the luggage whilst the boot is closed. Only then could we get everything in. The flap was stowed loosely atop everything and I couldn't see out of the rear view mirror but we got everything in at least.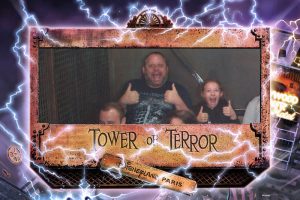 Being somewhat nervous about damaging such a lovely vehicle, and driving on the opposite side of the road to what I've been used to for the past 11 years, and not being able to see out the rear, I drove away from Maastricht extremely cautiously.
We probably should have driven directly to our hotel – Kasteel Erensteen – and we did. However, we drove right past it and made our way into Kerkrade. Even though it was gone 10:30 p.m., we were determined to stop and have some Dutch chip shop food. Oh how Sandy and I have missed Dutch food. We went through the same ritual of making the chip shop our first port of call when we got to England also. I've equally missed British chip shop food as well. The Dutch friture didn't disappoint either. As a happy bonus, the kids both ate something as well and liked it. All was good in the world.
With everyone now struggling to keep their eyes open, we drove the few minutes back to our castle hotel and checked in. Maybe it was because I was fatigued but I just didn't get any sense of customer satisfaction from this higher class of accommodation. We arrived very late in the evening to be sure. When I was told that our room was on the second floor, I cringed a little and said we had a lot of suitcases. The absence of a lift in this 1713 building meant giving my muscles another thrashing, which I had hoped to avoid. Not to worry, as I was told someone would help with the luggage. Nobody did. Guess who dragged everything upstairs?
When we got into the room, all the lights were very low wattage and it was extremely dimly lit. The room was split over two levels with the kids' beds upstairs and ours downstairs. Unfortunately, the bed upstairs didn't appear to separate. In the dim light, it looked like it was two matrasses so maybe I was just not looking right so I went down to reception to inquire. The young woman behind the counter thought for a moment before saying she believed they should be separable so she would have someone come and assist. Nobody arrived. When I went back down some 15 minutes later, after we had decided to put the kids into the beds downstairs after all (and they were both now asleep), I asked the woman about the promised assistance. Oh, it turns out those beds are not separable after all, she told me. At which point were they planning on sending someone to tell me this, I asked. Sorry, but we've been busy, came the answer. No doubt they were busy tending to their customers' needs…just not ours.
The building's age threw another couple of curve-balls at me before we eventually fell into bed. There was no A/C, and it was stinking hot, and no extractor fan in the bathroom. I had a quick shower but it felt like I was swimming through the moist air even after I had dried off.
I spent another frustrating 10-15 minutes looking for the laptop after showering and getting into my PJs. After working up a fresh, new sweat turning the room (both upstairs and downstairs) upside down several times, I eventually found it…still in the car.
By now, all I could muster on the laptop was a brief summary in notation form. I would just have to write up the day's events in the morning. With that, I was the last to slump into bed and was quickly off to lala-land.