Kent, UK - April 2008
Day 5 - Dickens World & Upnor Castle
Thursday 1st May
A timely nudge in the ribs this morning was my signal to get up with the kids. It doesn't happen that often so when Sandy indicates to me that she wants me to get up first, it usually means that she's after a deserved lay in - which I can't complain about. Although I got up with Jennifer and then ultimately got Joey out of bed, I wasn't really awake and spent half the time snatching a few minutes of extra sleep in the downstairs bedroom whilst the kids did their best to occupy themselves. I wasn't the only adult hovering around downstairs so the kids were still being supervised.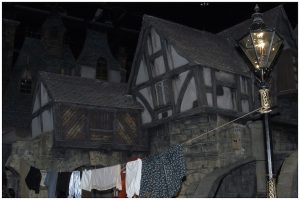 It was raining heavily this morning and this was a clear indication that if we were going to do anything other than lounge around the cottage all day, it would need to be an indoor activity. We all wanted to do something and a few ideas were floated around before eventually decided upon going to Dickens World - a Charles Dickens themed attraction about forty-five minutes drive from here. Sandy had already been there before with the kids but with such lousy weather, our options were limited.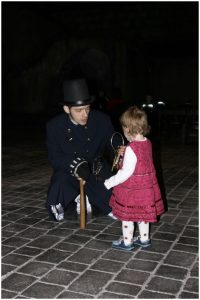 Having made my own supermarket run yesterday, the fridge was now stocked with supplies of my own choosing. This meant that I was able to enjoy my own cooked English breakfast exactly as I like it this morning - bliss!
If it were down to me, I would be packed and sitting in the car with the keys in the ignition and ready to go within minutes of deciding to leave. With a larger group of people, however, it invariably takes half the morning to get mobilised. The kids have to be fed and dressed, the packed lunches have to be made up and the cars have to be loaded with everything that might conceivably be needed for the day's excursion. Even though everyone was up and about by around eight o'clock, it was nearly eleven before we'd set off on our two-car convoy towards Dickens World.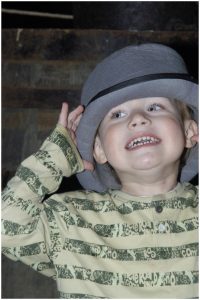 The themed attraction is quite small as tourist attractions go but nobody can say that it is without character (no pun intended). The whole thing is set in Dickensian times, complete with realistic faux building façades and lots of people dressed up in period costumes. Shortly after arriving, we sat through a 'life and times of Charles Dickens and the inspirations for his characters' theatre presentation of animatronics and dialogue. Having never read and of Charles Dickens literary masterpieces, I found the whole thing quite enlightening - even if it was a bit of a challenge keeping the kids quite throughout the presentation.
In the main square, there was a caricature artist hard at work so we decided to add another double of the two of us to our growing list of humorous portraits that currently adorn our stairway back at home. It was fitting that he drew us both as Dickensian characters in period clothing.
One of the better attractions within the complex (I stress that this is a relative term) is a water boat ride which we adults took turns in riding on in pairs whilst the kids were let loose in the soft play area. It never ceases to amaze me just where they get all their energy.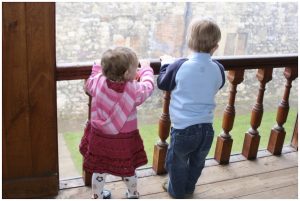 Along with the rest of the day's guests, we sat through a 'play' of Oliver Twist that was acted out in the main central plaza. Although distracting enough in its own right, it wasn't exactly top-draw entertainment. In fact, I'd use that same characterisation for the whole attraction itself. I nice diversion but it wouldn't be my first choice if I'd had to make the decision again for what to do on a rainy day.
Feeling somewhat deprived of a full-day's enjoyment, we decided that even though it was by now rather late in the day that we'd try to squeeze in a visit to another nearby attraction before setting back off home. As luck would have it, there are a couple of English Heritage sites within a stone's throw of Dickens World and we decided to make Upnor Castle our next stop.
The on-again-off-again rain dampened spirits a little but we all enjoyed Upnor Castle nevertheless. The kids had a blast, even if we did have to pay closer attention to them than normal. Unlike most other English Heritage sites we've previously visited, I wouldn't call Upnor Castle particular child-friendly given the age group of our bunch.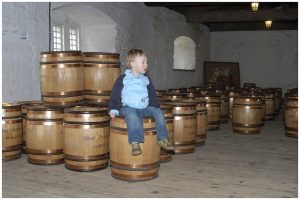 Liana and Anton wanted to treat us all to a nice meal and we ended up leaving Upnor Castle for a Nando's restaurant that was located right next door to Dickens World. Our sat-nav duly took us back to whence we came and we enjoyed a nice meal - even if it wasn't particularly relaxing (restaurant meals with four toddlers rarely are).
We've given some thought to where we might go for tomorrow and the rest of the week but it'll be largely driven by the weather. Since we have no control over that, we'll just take it as it comes come the morning. I suppose that's what being on holiday is all about anyway.