Day 28 – iFly & Universal
Monday 10th September 2018
Today marks the return to normal operations of daily blog writing. Jennifer and I went and spent a couple of hours in the Universal theme parks last night, and I was tempted to do a write-up for that. We got home rather late, after an impromptu dinner at around 10pm, however, and I was so tired that I didn't have the energy to write up the day's events. Never mind. Suffice it to say we had fun.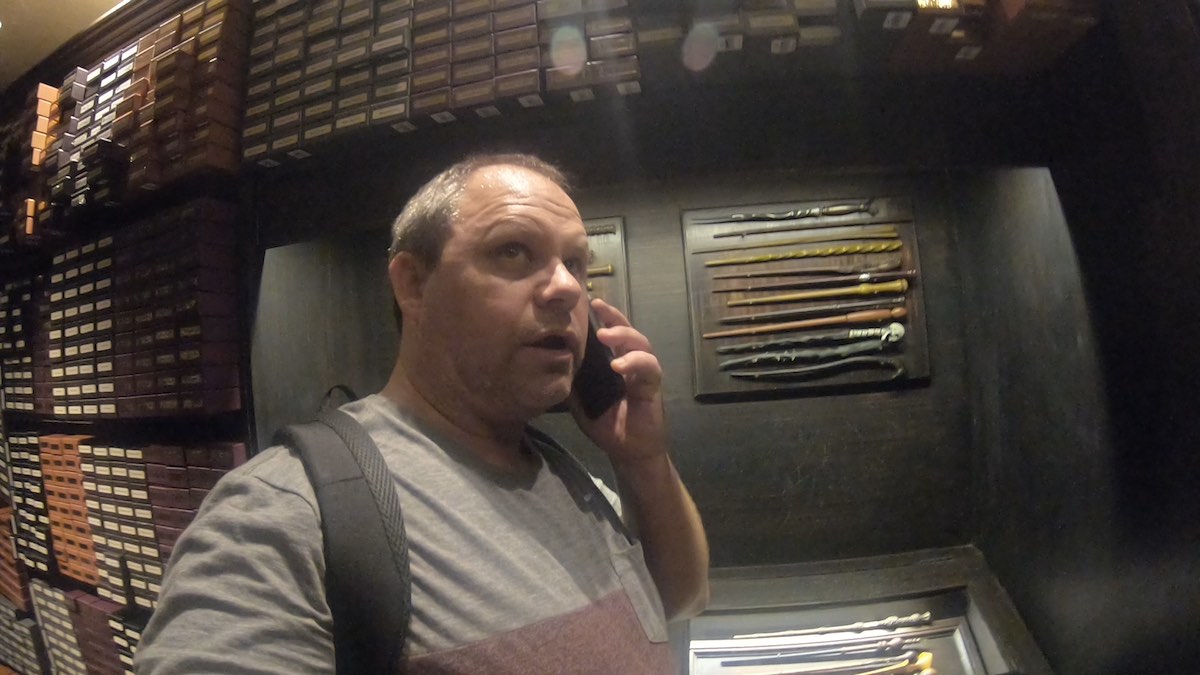 We had another nice slow start to the day this morning. This is becoming more of a theme with us now. It's definitely the way to do holidays. Rather than go out this morning for a bite to eat, Sandy and Joey made some lovely warm croissants. I do like a big cooked breakfast but a little something simple every now and then is more than welcome.
We wanted to do a couple of very specific things today. For some weeks now, I've been promising the kids that I'll take them for a sky dive in a wind tunnel – all of the thrill of a sky dive but with none of the risk of hitting the ground without the parachute opening. After that, we were off to explore one or both of the Universal theme parks. Our all-access passes are good for two weeks and allow us unfettered access to both parks at will for the duration. Both these activities were up near International Drive, which just happened to be where I went to get the phone batteries and screen protectors installed about a week ago. Sandy's screen protector is coming loose around the edges and Jennifer's appears to be cracked already. I figured that since we were going to be in the area, we might as well pop in and see what can be done about these issues.
We found the phone repair place, but the man that worked there just happened to be off duty today and the shop was closed. I spoke to the company owner by phone and explained the issues. He said it was no problems and that a new screen protector could be installed but we'd have to come back on a day that the shop was manned. That was fair enough.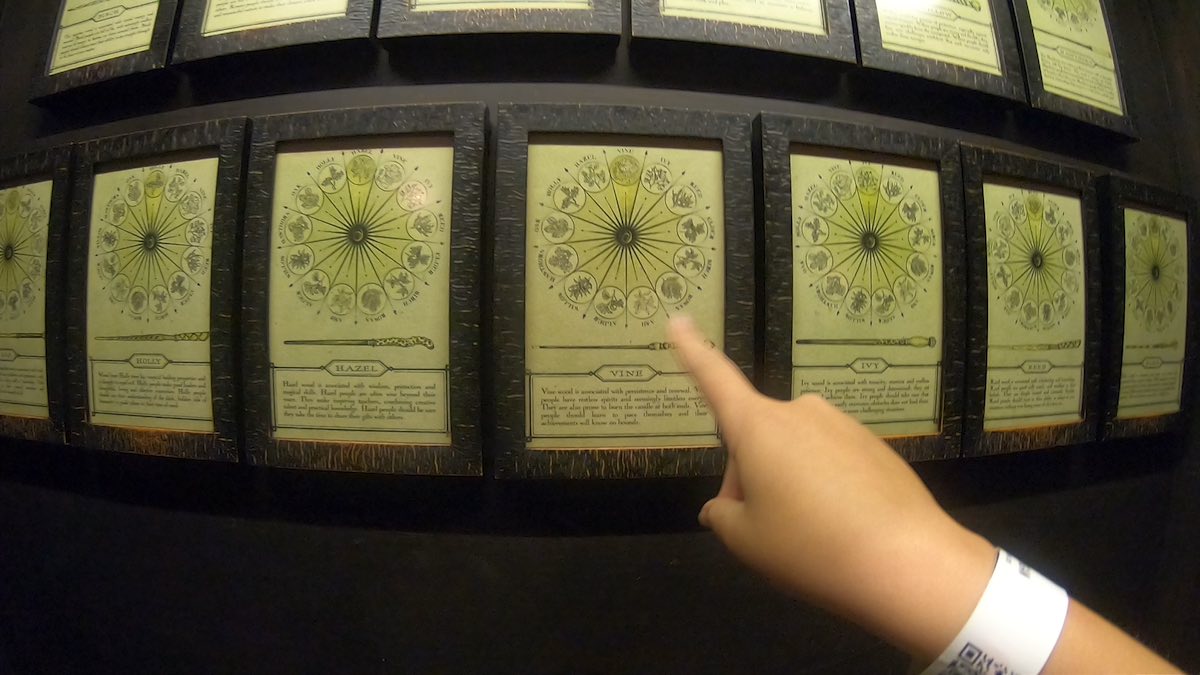 Our sky dive adventure was just up the road, but we had some time to kill before our reservation so we all piled in to a nearby Chili's (the same one Jennifer and I ate at last night as it turns out) for a late lunch. It was every bit as good as we had expected. The added bonus is that it's one of the participating restaurants that accept the Eat & Play discount card that came with our theme park tickets. The discount varies from place to place but in this instance, we were afforded a 10% discount off the final tally.
With tummies full, we shifted the car the half a Kilometre away to the new iFly wind tunnel location. Sandy and I flew with iFly back around 1998, or thereabouts, which was not long after they first opened operations here in Orlando. The original wind tunnel building is something of an iconic monument around these parts. It still stands today adjacent to Volcano Bay, although the land has since been sold and the structure, which is no longer functional, may eventually be torn down. Volcano Bay, as it happens, is built on the same plot of land where Wet 'n' Wild originally stood. That was torn down to make way for the new water park attraction. We'll visit Volcano Bay a little later this week.
Not only does iFly have a new location, it also uses new technology for the two wind tunnels they have there. Each enclosure is fully transparent with curved glass all the way around. One even has a portion of the structure exposed to the outside, which means passers-by can watch up close as you float in the updraft.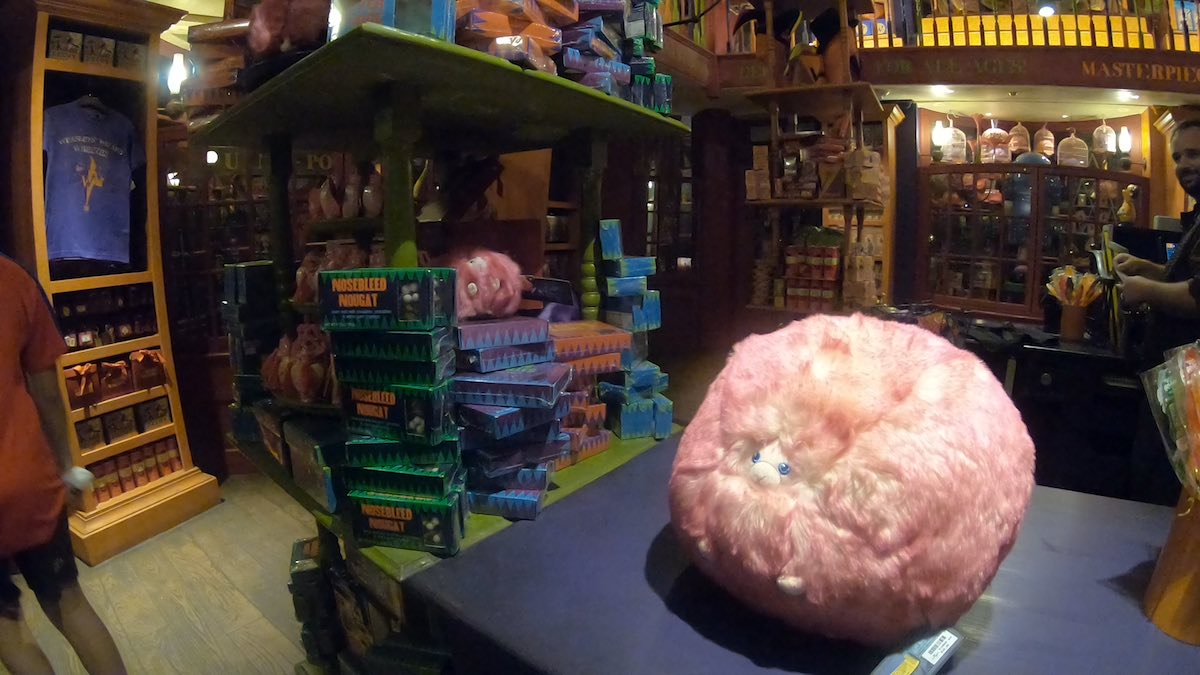 I bought a family package. That cost me around $300, once tax and the Eat & Play card discount were both applied. We had 10 flights to share between 1-5 participants. In reality, this meant 10 minutes to share between the four of us, or two flights for all four of us lasting about 75 seconds a turn. I also paid an extra $10 so that the final 30 seconds of my flight would allow the instructor to help me soar high up into the top of the tunnel for a bit more of a thrill. While we were in the tunnel, the kids decided they would also enjoy doing that, so I motioned to the instructor accordingly. Unfortunately, the noise (you're invited to wear ear plugs under the helmet) meant there was a bit of a misunderstanding with Joey, who evidently wanted NOT to do the high flight but endured it all the same. He didn't thank us for that at the end of it all.
The flights were just brilliant. They took us through some basic training first, showing us a video and explaining some of the hand gestures used to communicate while in the wind tunnel. We had to wear special jumpsuits, helmets, ear and eye protectors. We all did our two sessions, although Sandy ended up giving her second session to Joey, so he did three. Everyone just loved it. It is such a thrill. At the end of it all, they offered a 60% discount on a repeat 10-session booking. The hook was that it was contingent on booking on the spot. I needed very little time to consider it and duly signed up for just $99.
Our booking today entitled us to a choice of 4 videos from the 10 flights. Sandy will review all the footage from the comfort of home and then decide which ones she's interested in. We collected our certificates and left to spend some time at Universal.
One of the reasons we booked the iFly sky diving fun for 4pm today was so that we would get to the park by no earlier than 6pm. That's when they stop charging $22/day for parking. In the event, we were still around 45 minutes too early. Rather than kill that time, Sandy insisted we bite the bullet and fork out the $22, which is exactly what we did when we pulled in to the Universal car park. We were at least allowed to park right at the end of the row adjacent to the elevator, though, since we were toting a child with autism. That took a bit of the edge off it for me.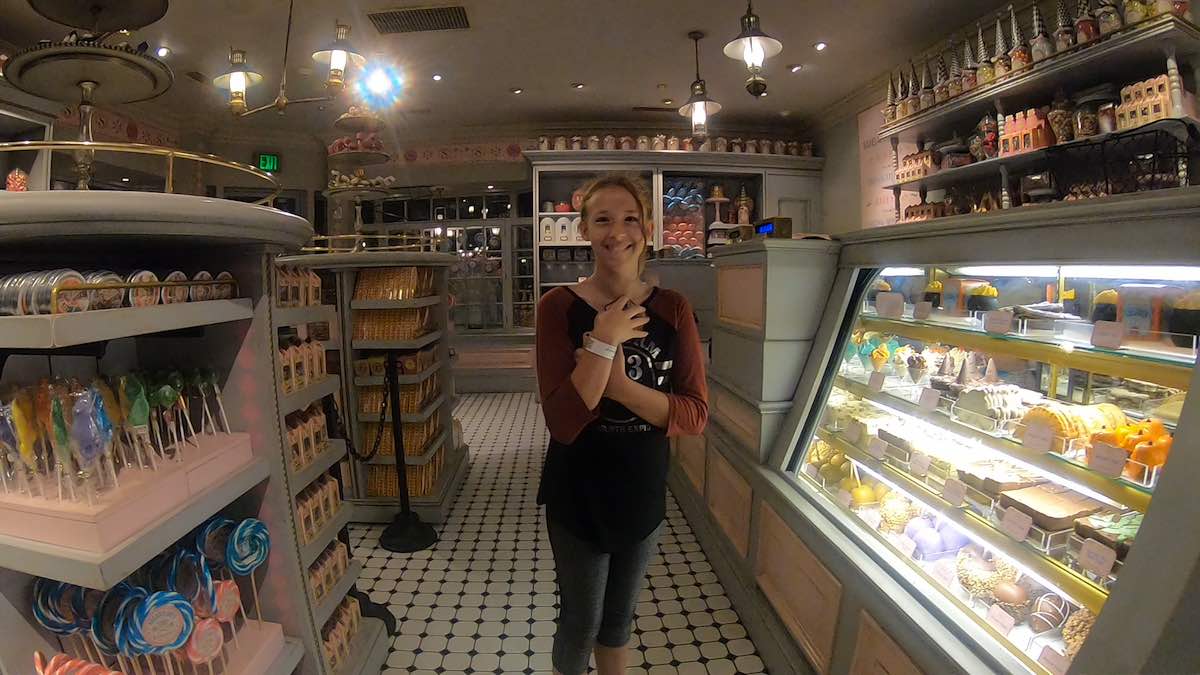 After parking the car, I photographed the sign indicating our row, and we made our way through the parking infrastructure, security check-point, city walk and to the front turnstiles. We decided to start today with Universal Islands of Adventure but before going in, we stopped at Guest Relations. When Jennifer and I came here last night, I spoke to Guest Relations about us having an autistic child with us. This afforded us a special Express Pass to use throughout the park. It's a similar system to what they have at Disney. If the attraction is busy, they assign you a return time, effectively allowing you to queue virtually, as opposed to standing in the regular line. When the rides aren't busy, however, they just wave you through the express lane and straight to the front of the line. At this time of the year, when all the US kids are back at school, the parks aren't particularly busy. The upshot is that we are essentially participating on each attraction without any waiting at all. Winning!
The reason we stopped at Guest Services today was so that Sandy could ask whether we could exchange our single Express Pass for four people, for two separate ones for two people each. I should have thought of this myself last night but didn't think of it. Sandy explained that we actually have two children on the spectrum and that one child prefers the thrill rides while the other doesn't. We would typically split up into pairs as a result and so we needed an Express Pass for each pair. The lovely lady behind the locket window got this immediately and duly updated us in their system as she wrote us out two new Express Passes. Winning!
When Jennifer and I were here last night, we went straight to the Hulk rollercoaster. Unfortunately, just as we got to the ride entrance, nearby lightning shut down the ride, so we were disappointed. Eager to not run into the same problem tonight, we agreed to split up into pairs so that Jennifer and I could do the Hulk ride straight away before the weather had a chance to scupper us again. Sandy took Joey into Seuss Landing, where the less thrilling rides would put him more at ease.
The Hulk rollercoaster was everything we hoped it would be. It's one of only two physical rollercoasters at universal. Nowadays, the newer rides tend to be of the 3D ilk with special goggles.
Unlike Disney, Universal are not at all keen on you filming while on the attractions – at least not the bigger ones. In fact, they aren't keen on you having anything loose on you at all and insist you park everything into a locker before you ride. One of my bugbears from previous visits to the parks here is that you had to pay to use the one-time lockers. That's fortunately changed. Now the lockers are free to use. It's a marked improvement and a much welcome one I must say. Well-done Universal.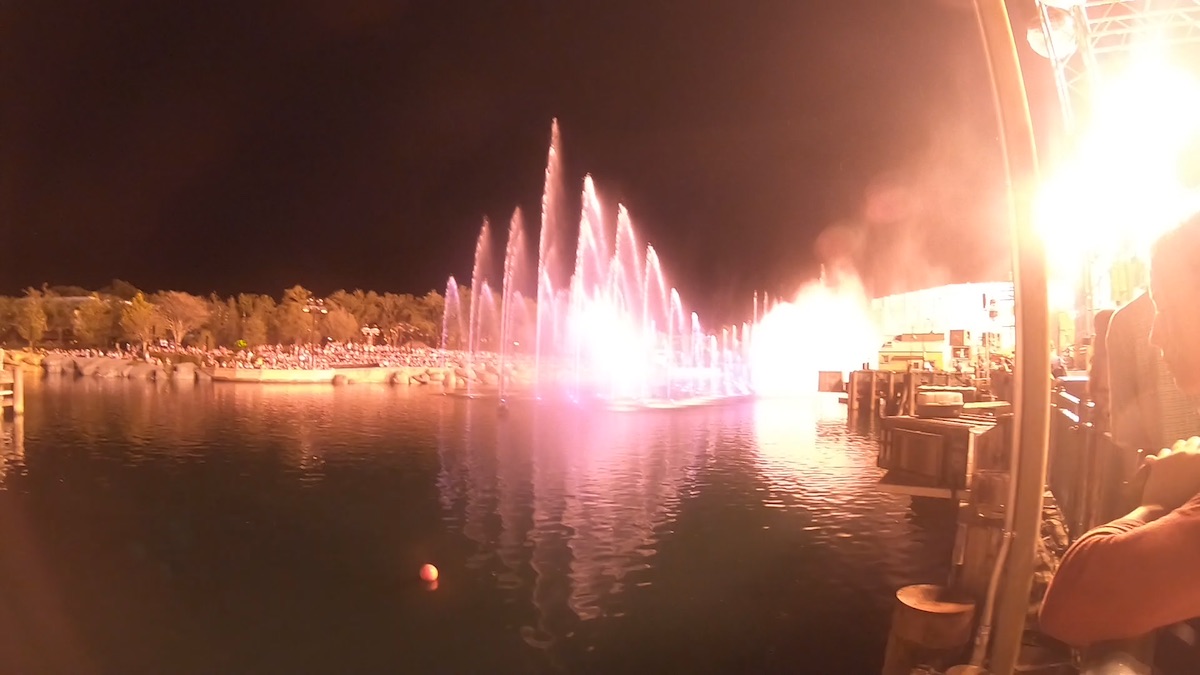 The next ride we wanted to get in before any weather did was Dr. Doom's Fear Fall. You are strapped to a rollercoaster type chair and launched into the air up a tower. It isn't so much the launch but the subsequent freefall that gets you. You bounce up and down a handful of times before the ride brings you back down to earth. Jennifer and I both loved it.
With the two major thrill rides of the park (the outdoor ones at least) now out of the way with, we were free to re-join the family and enjoy the rest of the park as much as we could before dark set in and the park closed.
We met up with Sandy and Joey in Seuss Landing and spent the next hour or so doing the various rides and attractions there. I almost made it on to the Cat in the Hat ride with the other three but was pulled out at the last minute because I still had my strawberry slushy cup half full. Fortunately, the ride isn't very long. I was allowed to wait in a special corner before being allowed on again with joey for another spin.
We all did the Carasousselle before splitting up again. Joey and I went on the Sneeches people mover ride, although we did so only because we couldn't reach Sandy or Jennifer and decided we needed to do something to occupy us for a bit as a result. That didn't make Sandy especially happy, as it happened. Naturally, the failure to communicate was my fault somehow. Oh well. The kennel needed a clean out anyway.
Next up was Poseidon's Fury. I was half expecting Joey to have difficulty with this one. In the end, it was Jenifer that was afraid and clingy. It did take us a fair bit of time before the next cycle was ready for us, but it was at least inside and air-conditioned, so I wasn't complaining. One of the members of staff there noticed Joey had a toy Power Rangers sword. He chatted briefly with Joey about it, which I suspect sort of made Joey's day. That was a nice bonus. Whenever Joey is happy, we all tend to be happy.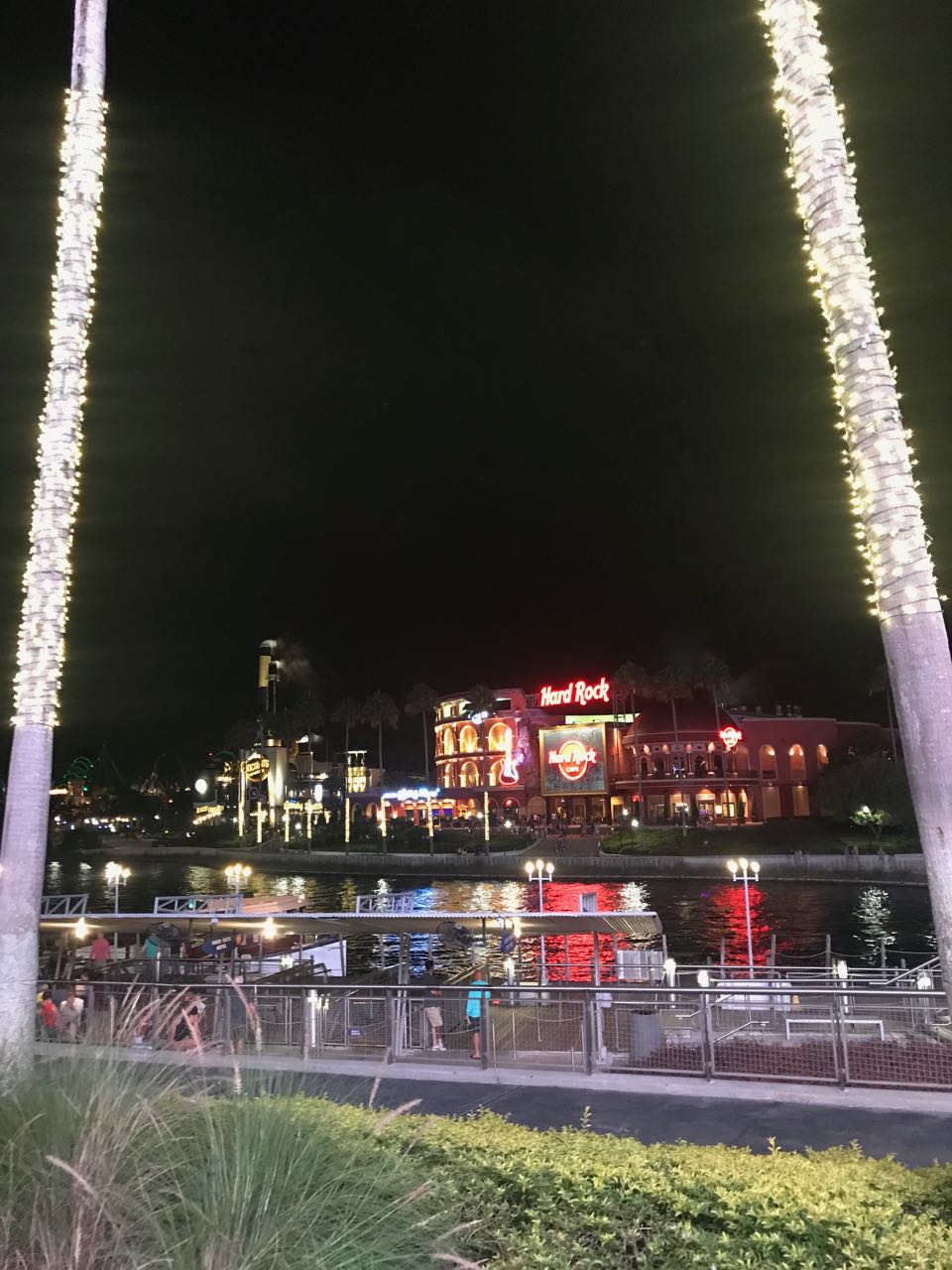 Since nobody stopped me, I filmed everything we saw in the attraction from start to finish, much to Jennifer's annoyance for some reason. To be fair, I think she wanted me to stop filming so I could give her a comforting hug. Parenting level -800!
Finally, we made it all the way around the park to the Harry Potter section. Sadly, the approaching thunderstorms had by now approached. Since Jennifer and I had at least seen the Harry Potter section last night, we thought it would be a good idea for the whole family to take the Hogwarts Express over to Universal Studios and Diagon Alley.
The Hogwarts Express ride is totally awesome. You board a train that looks very much like the old-style British trains as used in the movie – the ones with the separate cabins. The train station looks quite authentic also, which really adds to the experience. Once inside and seated, the frosted glass window doors close, and the train gets underway. In reality, it's only moving a very short distance, although the simulated movements together with the artificial window scenes really do make it feel like traveling on a train. They even show what looks like shadows of people moving by and pressing up to the frosted glass cabin windows. The effect is a very good one.
Once we had arrived at King's Cross station, we split up again. Sandy and Jennifer explored a bit of Diagon Alley whilst Joey and I made a beeline over to the Transformers attraction. So eager were we (and by that I mostly mean Joey) that we made it through the express lane and all the way onto the car before the penny dropped this was a 3D motion ride. We were the only occupants of our car not to have any special 3D goggles on. Surprisingly, this didn't detract from the quality of the experience as much as I'd feared. We both really enjoyed it. It's essentially the same experience as the Spiderman ride over in Islands of Adventure. A moving car traverses a fixed track from scene to scene. At each section, there's a huge screen that shows a few seconds of action sequence. The car moves in synchrony to that action. Although the car is on a fixed track, it does have quite a wide range of motions. Between the 3D vision and the motions, the effect is really quite good. Naturally, when we finished the ride, we went right around again to do it again but this time with the 3D goggles. It was slightly better the second time around.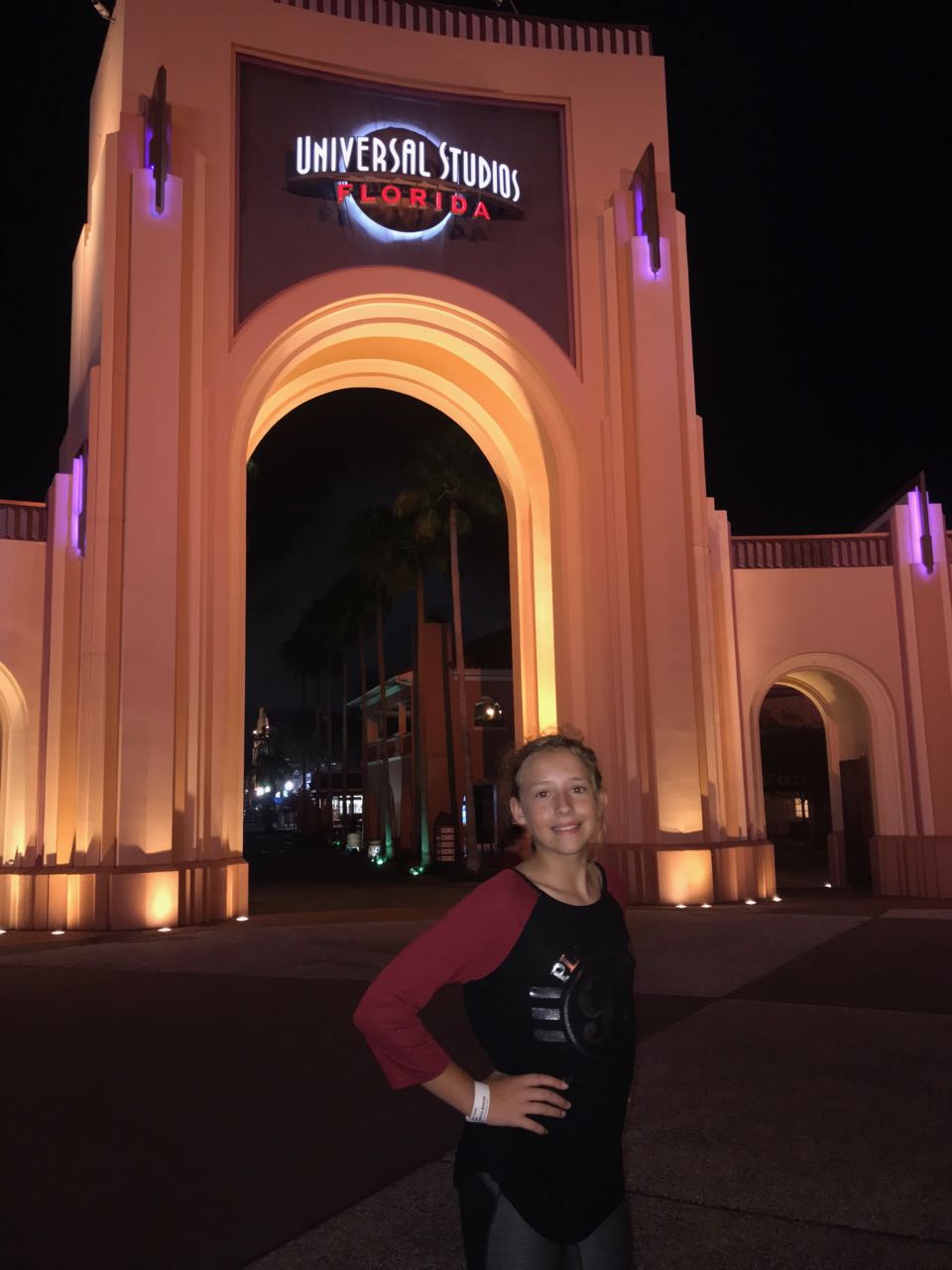 Joey was jumping up and down with excitement after completing the ride twice. It did take a fair bit of restraint on his part to not want to buy half the contents of the shop. He did at least realise that everything was much more expensive compared to places like Walmart and Target. The concept of a budget does also seem to be sinking in with him (finally!) as well, as he was saying that he had no budget at the moment to spend anything. Chalk one small parenting victory up for Mum and Dad.
Joey and I went back in to Diagon Alley to meet up with the girls. We found them in Weasley's Wizard Wheezes. There's a sweet shop inside. I was practically drooling over all the sugary goodness. Already weakened from living in this fantasy bubble for the past few weeks, I finally buckled under the weight of commercialism and the high-pressure sales environment. I bought a few sweet things to eat on the spot and to take home with us. O.M.G, they were delicious (though I'll have to reserve judgment on the chocolate chip covered toffee apple that I took home with me in a bag).
It wasn't bucketing down but the drizzle was persistent. That and the fact it was now dark and fast approaching the park closing time, we decided to slowly meander towards the park exit. As we were doing so, the end-of-the-day light show was commencing on the lake. It was accompanied by dancing fountains and pyrotechnics. Each time a firework lit up the sky, I shouted at Joey to please put that bloody wand away. He left the park thinking he was a wizard in control of a wayward wand, bless him.
We picked up a few photo opportunities as we passed through the exit and into the brightly lit city walk area towards the moving walkways and the car park. A brief stop at a MacDonald's on the way home allowed us to pick up a couple of dollar burgers for the kids. Joey needed something to eat so he could take his migraine tablets (they seem to be working quite well). Alas, he was by now in a bit of a foul mood over a misunderstanding about an opportunity for him to buy a new small toy. He doesn't do disappointment very well, but that's just Joey.
Back home, Joey eventually came out of his shell to polish off his now almost cold burger. He called me friend and gave me a cuddle, so all was well again in his bubble. I finished off the night by myself at the laptop tending to photos, video footage and blog notes before crashing myself.