Kent, UK - April 2008
Day 6 - Bayam Abbey, Bodiam Castle & Rare Breed Centre
Friday 2nd May
With the weather just getting better, it was clear that a full day on the road of exploration awaited us this morning. We were all fed, dressed, packed and ready to go slightly earlier than usual this morning.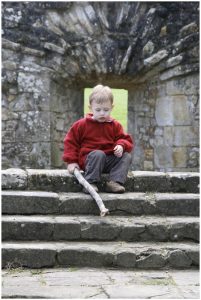 We had a few options laid out in front of us but we began our day out on the road by heading west in the direction of Bayam Abbey, about an hour's drive from the cottage.
Bayam Abbey is a ruin but quite picturesque and set in some well manicured grounds. It's one of a couple of dozen such abbey's dotted around the country - several of which we've already visited previously. The architecture bore a strikingly familiar resemblance. Despite the heavy rains of recent days, the ground was dry and the kids were in their element wandering around the ruin and exploring all the nooks and crannies. We spent well over an hour exploring the place and photographing it from all angles.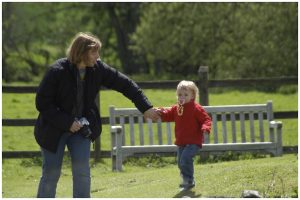 The one attendant that was manning the ticket office and shop was a fountain of knowledge. Indeed, we've found this often to be the case with English Heritage and National Trust properties. I don't know if these people are employees or volunteers but they always seem to be able to answer any questions we might have about the history of the site we're visiting or the neighbouring properties.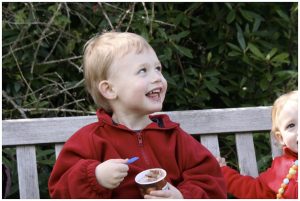 Although we'd had our fill of Bayam Abbey after an hour or more, it was still early enough to take in another destination. With the aid of our helpful English Heritage site attendant, we decided that Bodiam Castle, about twenty minutes drive away, would suit the bill. Bodiam is a National Trust property and so our English Heritage membership cards wouldn't carry any weight there but for the sake of a few quid, this wasn't going to bother any of us.
Much like many other National Trust properties we've previously visited, Bodiam castle is pretty much in tact, as opposed to being an obvious ruin that is often the case with English Heritage properties. It sits pristinely in the middle of a substantive moat and is accessible only via a narrow footbridge. Judging by the guide books in the visitor's centre, paying the extra to see the inside of the castle itself wouldn't have really added to the visit so we forwent that option in favour of simply admiring it from the outside. We did make sure to see it from every conceivable angle by walking clean around the moat before heading back to the car.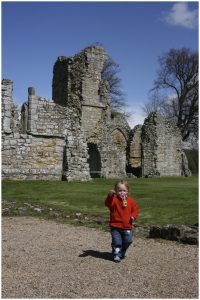 The afternoon was by now ticking on but Sandy had been particularly keen to visit a rare breed animal farm and since it was directly in our path on the way back to the cottage, we stopped there so that the children could enjoy petting the animals. It turned out to be closed with nobody around but we wandered in anyway (none of the animals knew it was closed). After about ten minutes, the owner strolled up to us but rather than turning us out, he was actually happy for us to continue looking around and even declined my offer to buy us all entrance tickets. He was even good enough to give us a little orientation of the facility.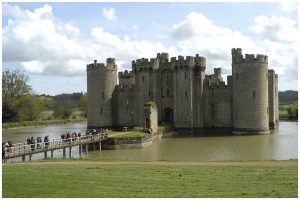 As foreseen, the kids enjoyed seeing all the animals but, as could perhaps easily have been predicted, they enjoyed even more the soft play area, where they were able to run around freely and burn up yet more of that seemingly bottomless pit of energy that they always have tucked away somewhere.
It's been a long week so far and we undertook to feed the kids and put them to bed this evening before we adults sat down for our evening meal in peace and quiet. We're expecting another long day on the road again tomorrow, with fantastic weather forecast, and we also have the added burden of packing ahead of Saturday morning's departure. Having sat through the slideshows of the day's photography, we were all off to bed slightly earlier than normal but the clock still hit midnight before I'd finished writing up this log and sifting through photos to adorn the page with. I do hope that I'll look back on these blog entries one day and thank myself for taking the effort. Right now, all I can do is curse myself for the anticipation of another abbreviated night's sleep.