Another day, another free breakfast. Jae was being a little grumpy and slow to get moving this morning, though nothing out of the ordinary for a typical teenager. I had to cajole a little harder than normal, since we had a deadline of 12 O'clock to meet up with Yasmin, one of my many nieces here. We were to meet up with Yasmin in or around Piccadilly Circus today and spend some time together. The idea was that I would then disappear for a couple of hours to see The Book of Mormon. Jae and Yas would get sucked into the vortex that is London's plethora of shopping scenes for the duration.
Once we were [almost] awake and [almost] fully active, we drove over to the Lakeside shopping centre multi-story car park, from where we walked across the enclosed footbridge over the main road and into the Chafford Hundred train station.
This time, with the benefit of the experience from yesterday on my side, I managed to relieve the ticket machine of two off-peak travel cards for Jae and I, courtesy of around £45. Our train into Fenchurch Street arrived moments thereafter and our adventure together in the nation's capital was in full swing around forty minutes thereafter
As we were leaving Fenchurch Street station to walk around the corner to Tower Hill, we encountered a damsel in distress. A single female traveller, like us, was also trying to make it to Tower Hill, but she was additionally trying – and failing – to lug two large suitcases with her. Well, what's a gentleman to do in such a situation? Naturally, we helped not only with carrying her bags but also in confirming which connections she needed to get to where she was going. This was our good deed for the day, and it made us both feel a little bit better about ourselves in the process.
A few stops and one change of tube lines later, we were emerging into the hubbub that is Piccadilly Circus. I had by now been texting back and forth with Yas, who had arrived a few minutes ahead of us. Not bad timing, given she was travelling into central London from a completely different direction from us.
After some hugs all around, the three of us wandered into the West End, having decided the first thing we might do would be to have some lunch. Every second door in the West end is a restaurant, and it's even more densely populated with eateries in the nearby Soho & China Town districts, so we set off in that general direction.
We hadn't made it but a few steps before Jae's eagle eyes zoomed in on a bubble tea shop.  Jae has hawk-like senses when it comes to bubble tea, which is one of their favourite beverages. Naturally, this was never going to be an opportunity Jae was going to let slip by, so in we went.
Yasmin was game to give the bubble tea a go, which was braver than I was. For the unfamiliar, bubble tea gets its name from the bubble-like little balls of flavoured gel capsules that go into the drink. You suck them up through an oversized straw. When you bite into one, it releases the flavour of whatever it was you chose when ordering. It's an acquired taste and sensation, I guess. Like me, Yasmin didn't much care for the experience. Sucking up one of the little balls of gel when you weren't expecting it can indeed be an off-putting experience.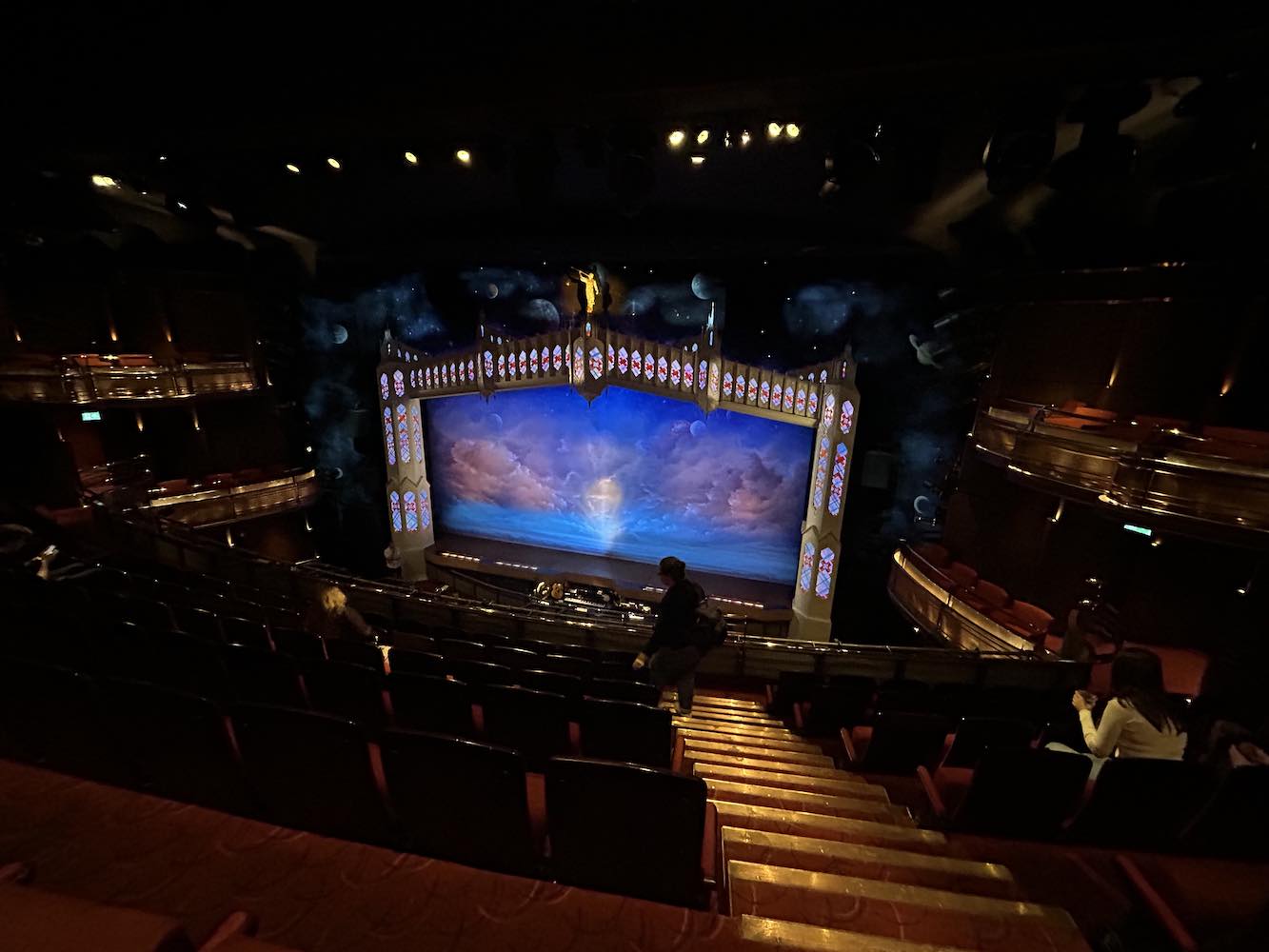 Being a vegan, and with Jae also having strong preferences for what not to eat, finding a place to have lunch was a little hit and miss, but we plucked for one of the many dozens of Chinese restaurants in China Town, where they had a buffet on offer. I can't say I was overly impressed with the food, but it served its purpose all the same.
Now tanked up with some energy reserves, we went window shopping around Soho, popping in and out of various little boutiques here and there. As I've previously written about, this isn't my favourite form of entertainment. It ranks right up there along with root canal or getting your testicles caught in a combine harvester. Still, I was able to prove useful, when the girls popped into a witchcraft shop and were told they couldn't bring their drinks in. I was the designated drink-holder, standing gormlessly outside wondering when, or indeed if, they might re-emerge.
Since the time was nearing for me to think about heading to the Prince of Wales Theatre for my show, the youngsters and I parted company. Yas whisked Jae off towards the markets in Camden, and I double-backed towards Coventry Street. We agreed to meet up again in Piccadilly Circus later in the afternoon.
For the matinee showing of The Book of Mormon this afternoon, I had high expectations. This was mostly based on feedback I'd received from various people telling me what an amazing hit this show is. It's also generally rated one of the more popular shows around the West End at the moment.
Since I spent about as much on my Book of Mormon ticket as I did on the Les Misérables show, the quality of location in the theatre was comparable. I was about halfway up the dress circle (this theatre only has stalls and the dress circle, so nothing above my position) and to the right of centre, about halfway between the centre and the far right of the auditorium. I thought I would be clever by booking a seat on the end row of the centre section, so I'd not be squeezed in on both sides. The practicalities of this, however, are rather different. Unfortunately, my enthusiasm for being one of the first people into the theatre meant that I had to keep getting onto my feet to let the people in after me get through to their seats. Being on the end of the row maximises the potential number of people that will want you to get out of their way. It also meant that I was under the watch of the theatre ushers trying to keep the isles clear. I had removed my sandals for comfort, as I had done with Les Mis, but I was soon tapped on the shoulder by an usher and requested to put them back on again. In the event of a fire, having shoes on the floor might apparently cause a trip-hazard. Bollox, but what can you do.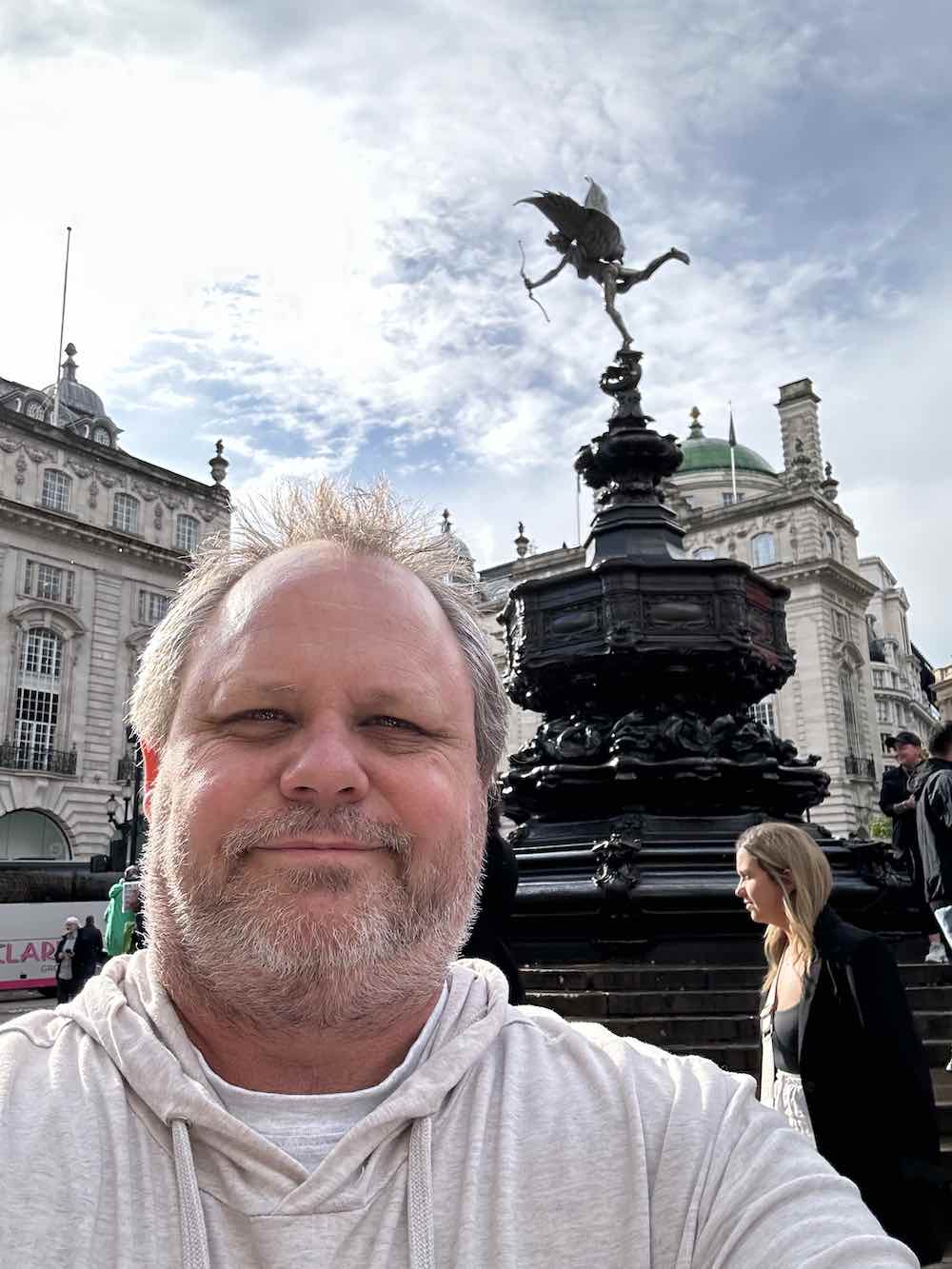 The Book of Mormon is a hilarious show for sure. It's full of course language, sexual references, not so subtle innuendos, and outright graphic body language that leaves nothing left to the imagination. It tells the story of a couple of Mormon elders who are sent to spread the word in Uganda, where they encounter resistance to being converted for the most part. Mostly the performance takes pot-shots at the Mormon church and their mission in general. I would definitely recommend it to any theatre enthusiast, but now that I've seen it once, I'm not sure if I would choose to see it again. It's not in the same league as Les Mis or Phantom, both of which I would love to see again in a heartbeat. It was definitely worth the money and the effort put in to see it, though. The standing ovations from the packed house at the end were deserved.
By the time the afternoon crowd were thrown out onto the streets, it was evident it had rained a little while we were all inside having fun. Fortunately, it was no longer raining, so I walked the short distance back to Piccadilly Circus. Yasmin and Jae were already on the bus en-route from Camden back to the West End.
We had a lovely time with Yasmin in London today, but train strikes meant she had to leave Central London at a reasonable time if she were to stand a chance at making it home at all. We bid a sad farewell and departed in opposite directions to each other. Yasmin headed West while Jae and I made our way back to Fenchurch Street via Tower Hill.
We jumped onto one of the c2c trains with a minute or two to spare. Neither Jae nor I was really paying much attention to where the train was going. Part way through the journey, we pulled into one of several stations when I just happened to look up and check where we were. We couldn't see any sign first that indicated which station we were at. After a bit of looking around, I spotted Upminster. At that moment, I recalled something RJ mentioned a few days ago about Upminster being one of the stations that we might need to change at when heading into London if we hadn't caught the correct one. I don't know why but this made me re-check the scrolling destination sign inside the carriage to make sure that our destination was listed in the list that scrolls by. To my horror, it wasn't listed. We were on the wrong train! I quickly grabbed Jae and practically yanked her off the train with me. The track we were on diverges from Upminster to a slightly different route, and not to where we needed to be. If we went any further than Upminster, we would have had to come back again to this point to get the right train back to Chafford Hundred. We made it off the train literally with seconds to spare. Fortunately, the correct train was just a few minutes behind us, so we made it back to Chafford Hundred after just a short wait. It was certainly a close shave.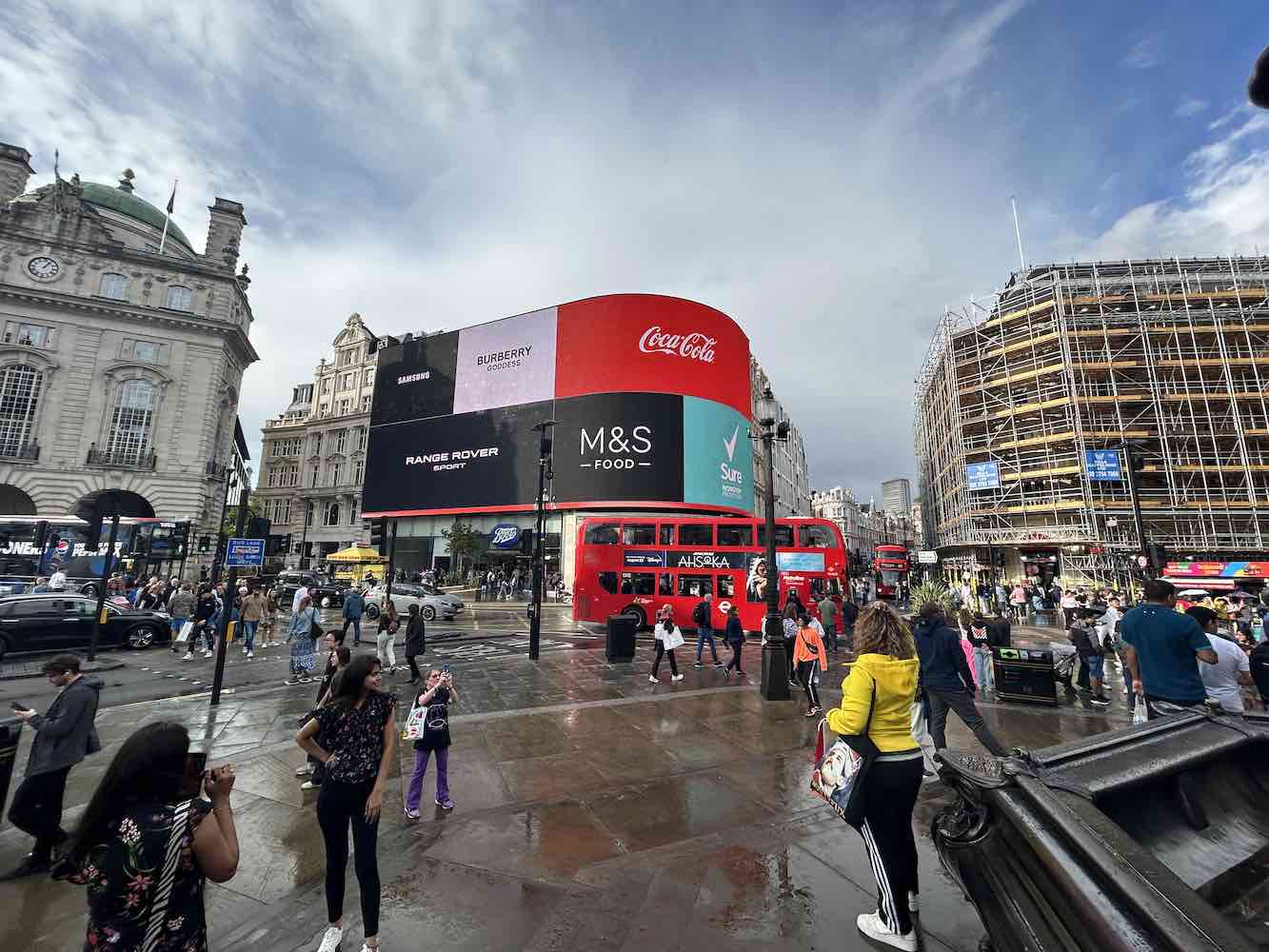 Once back to our starting point, we walked across the enclosed footbridge to the multi-story car park and then back to the hotel for Jae to quickly change before I dropped them off at Dad's again.  For my part, I went into South Ockendon for a spot of dinner before making my way back to the hotel to shower and freshen up. I spent the remainder of the time finishing up yesterday's blog given how late it was after I had returned from my night out at the theatre yesterday.
As I was writing, I struck up a conversation with my youngest brother, Richard. He pops his head up onto the radar only very sporadically, choosing to live a life of limited contact with family. Uncharacteristically, he accepted the idea that Jae and I swing past to see him at home tomorrow. This is a rarity, as he prefers to live somewhat anonymously and without anyone knowing where he lives. That, evidently, is supposed to remain a secret, so it felt like a privilege to be allowed into his world. I love my brother, but the little shit had the nerve to suggest I bring with me a KFC bucket of chicken for him. During the conversation, which is always fun and full of banter, he let slip that his microwave died, so I'll be sure to have a new one for him when we arrive there tomorrow.
My last action of the day was to collect Jae from Dad's again. I wrote as much of yesterday's blog as I could before exhaustion got the better of me and I finally went to bed. Today was another good day.